Tampa wedding photographer loves shooting this brides sunset wedding at Safety Harbor Resort and Spa
So this is where I come in as their wedding photographer… After dating 4 ½ years and watching several of her friends become engaged, Sara had finally accepted the fact that she and Andrew would get married "in 20 years." But little did she know that her soon-to-be fiancé had already purchased a ring and gotten her family's blessing. On a trip to the Outer Banks, Andrew dropped to one knee and proposed in front of a group of their friends. Sara says it was "the easiest 'yes' ever."
At her aunt's suggestion, Sara and Andrew visited Safety Harbor Resort and Spa and fell in love with the venue for their outdoor Florida wedding.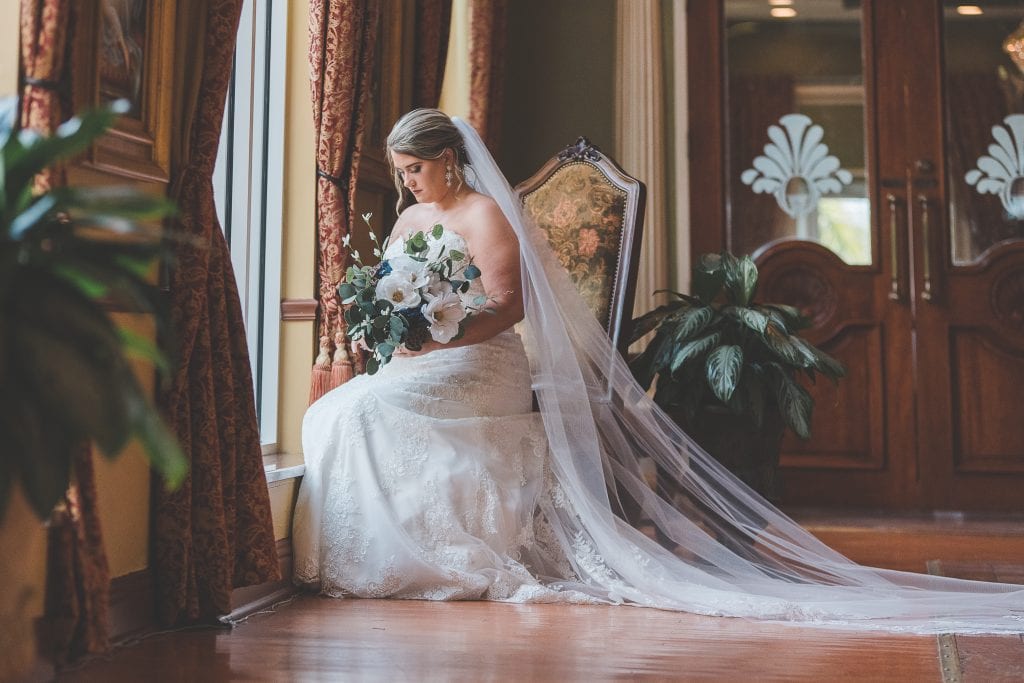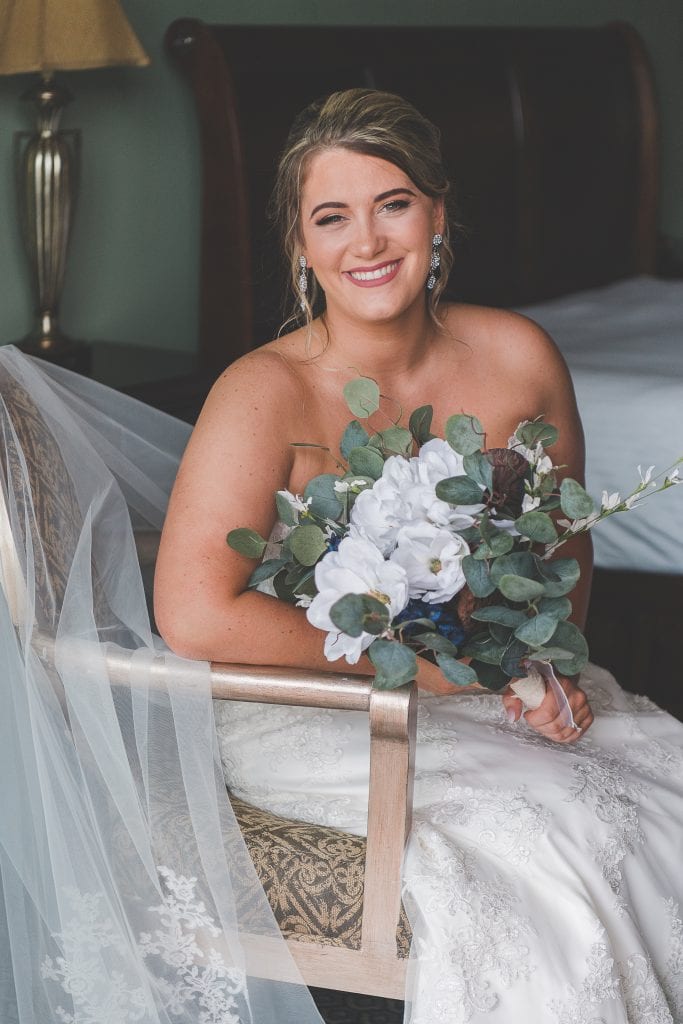 Special moments for a wedding photographer are moments like these:
One of the most special memories Sara and Andrew shared on their wedding day was their "first look" or "first reveal." This is a private moment, away from guests and prior to the ceremony, when the couple gets to see each other for the first time on their wedding day. They are able to exchange a few private words, and it gives me the opportunity to capture some truly magical photographs. Sara and Andrew invited their parents and wedding party to witness their first look.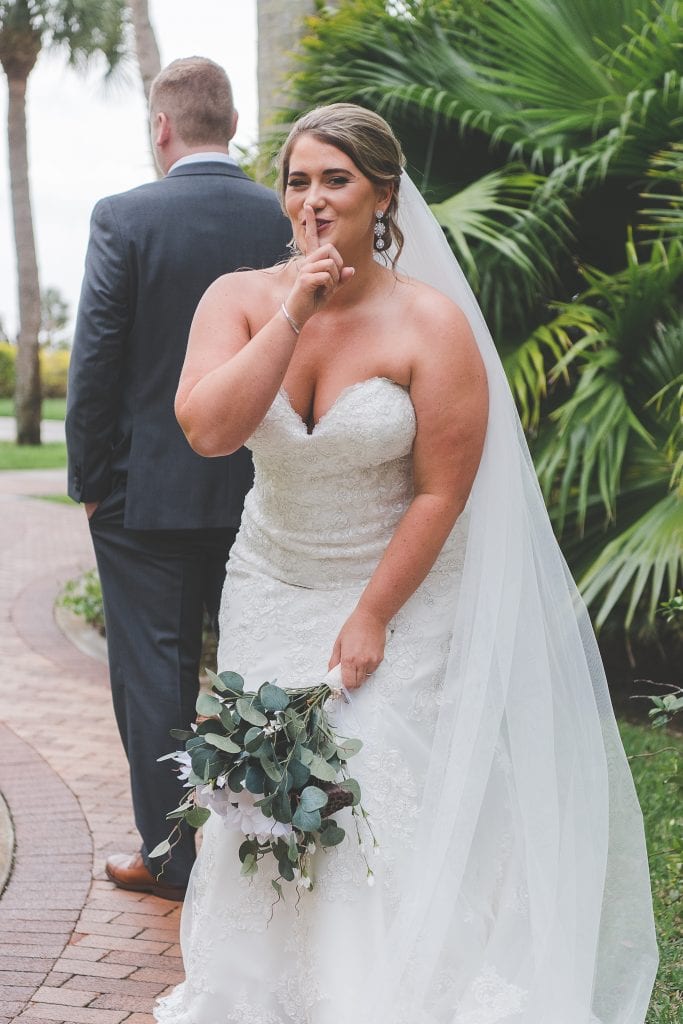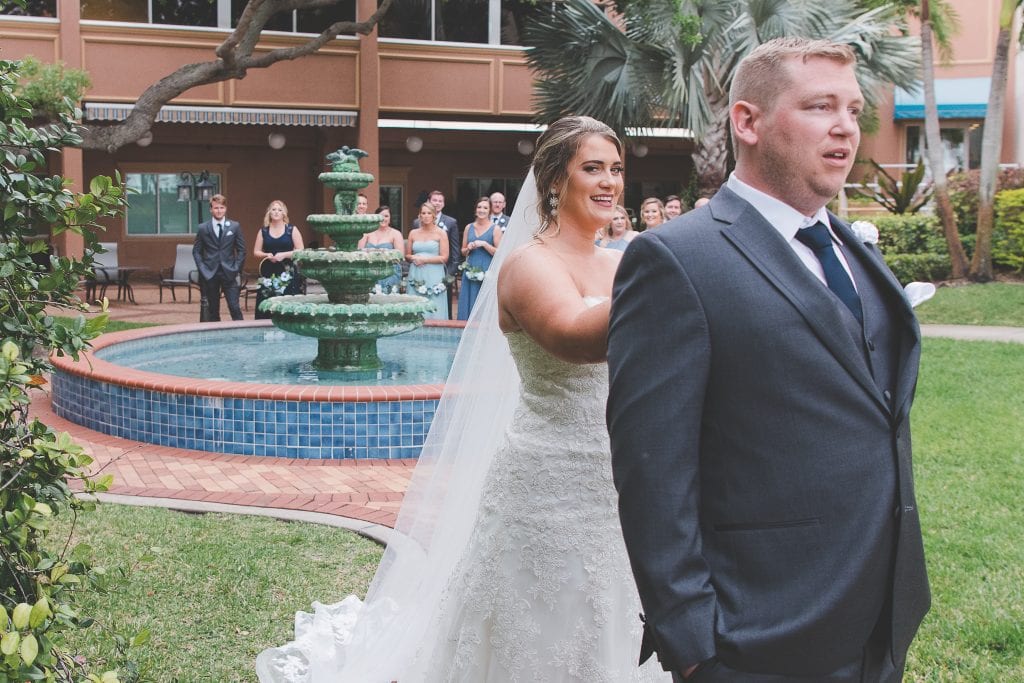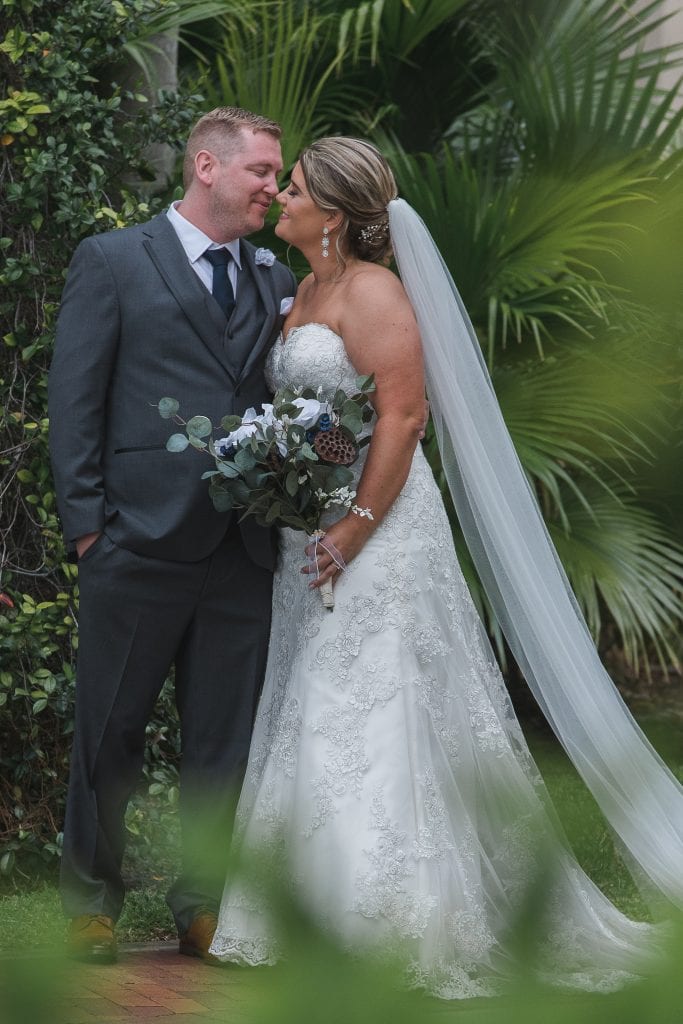 One of couple's most difficult decisions, turned out to be their saving grace: picking the bridal party. "We have so many good friends that have kept in touch with us throughout the years and have always been so supportive of us," she says.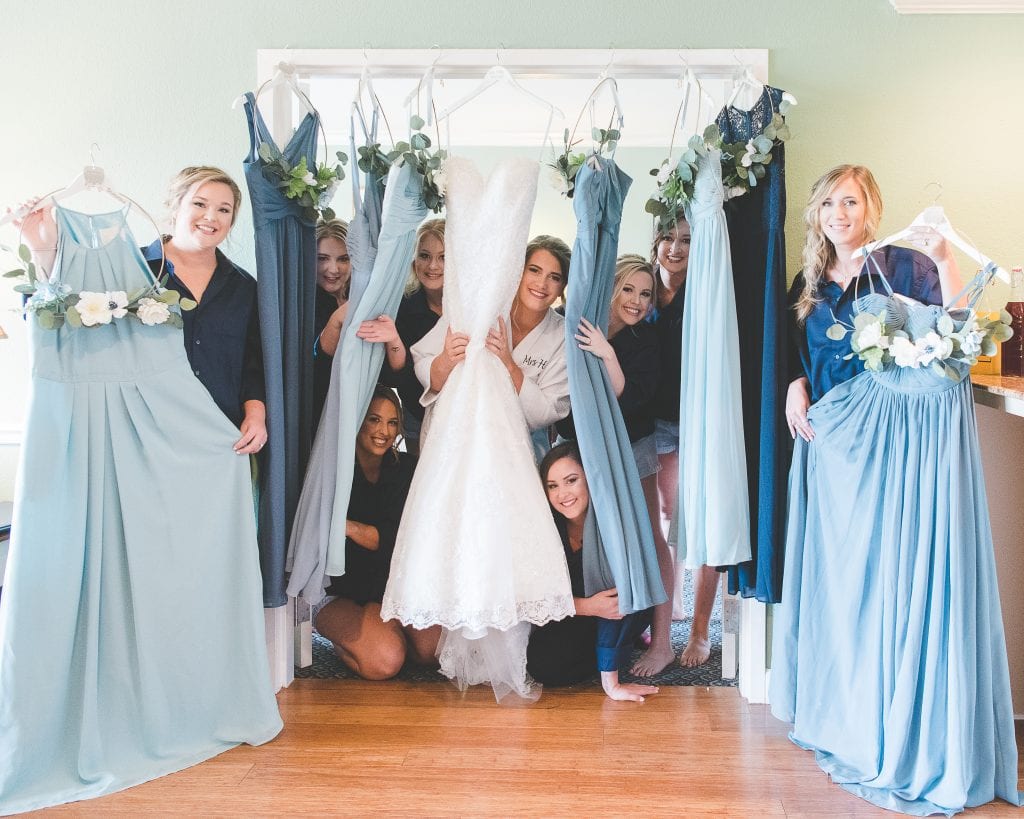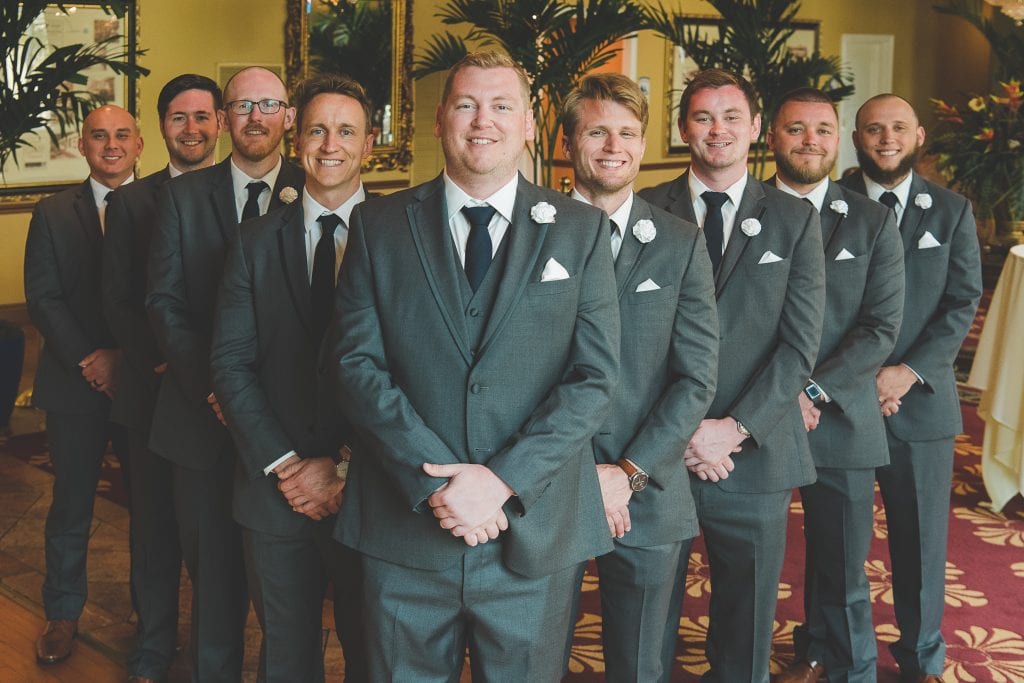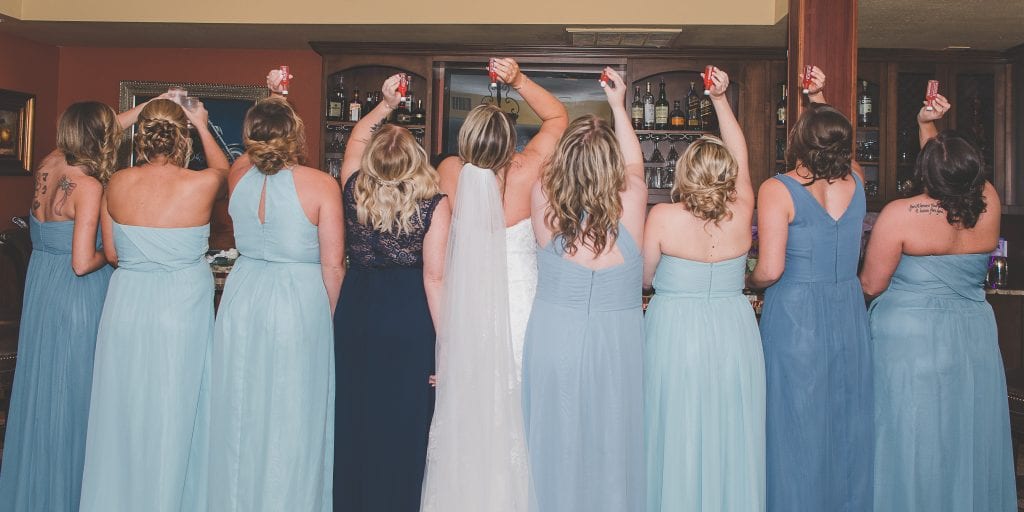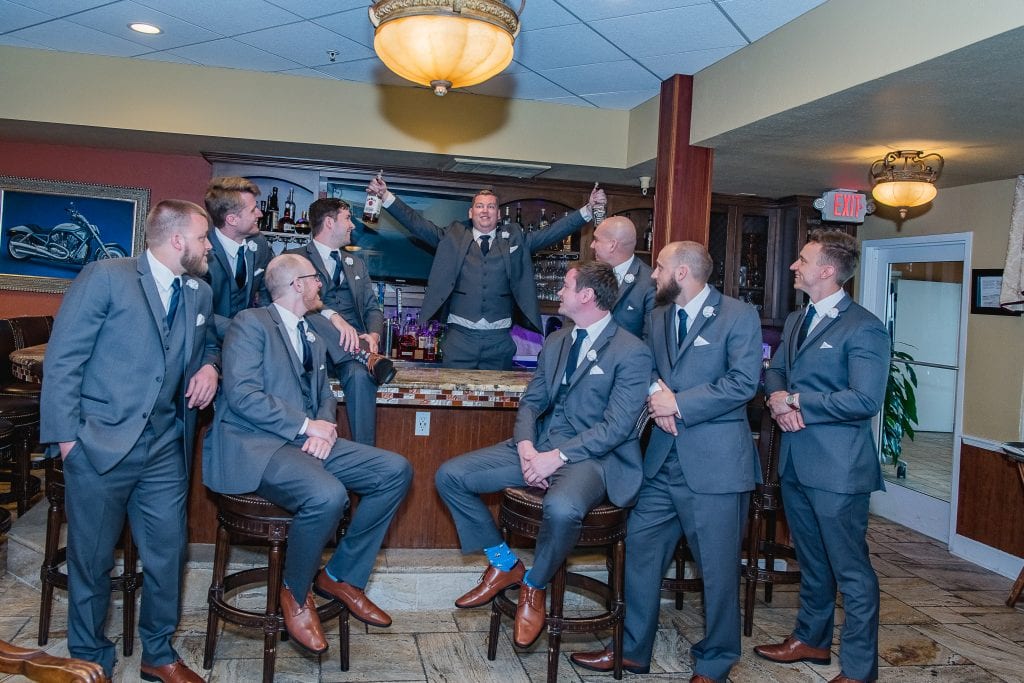 The eight bridesmaids Sara chose were essential in her big day, even helping the bride make the bouquets the night before her wedding!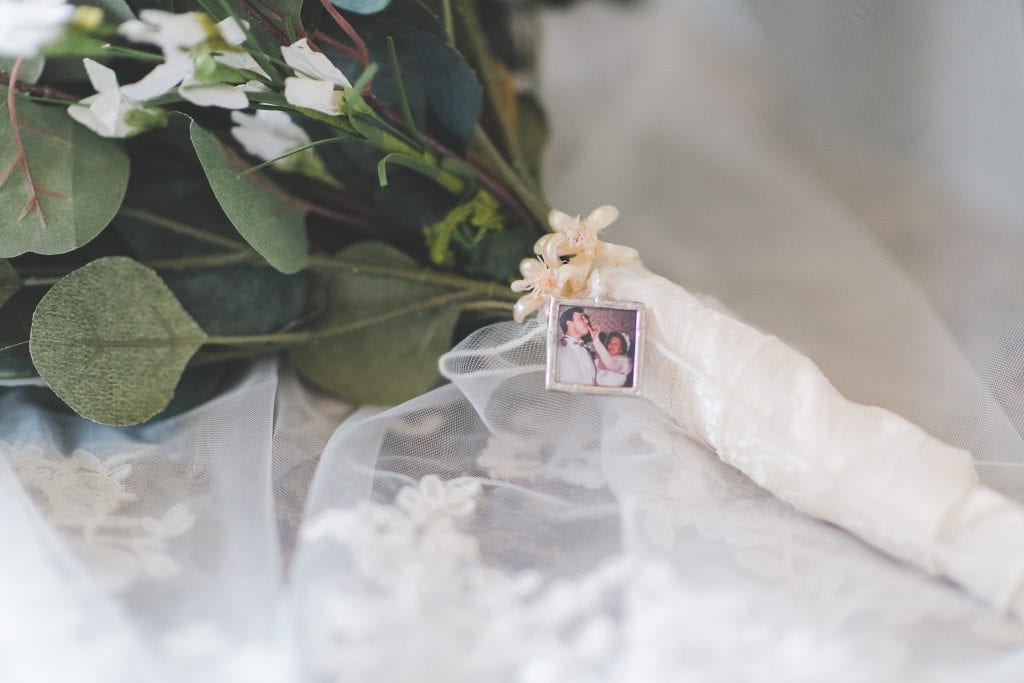 Sara has a great piece of advice for brides-to-be considering outdoor weddings: choose your wedding time wisely. "We got married at 6:30 p.m. so we could have sunset photos, but it ended up being a cloudy day, anyway. Had we gotten married a little earlier, even at 6, I think we would've had more time to take photos."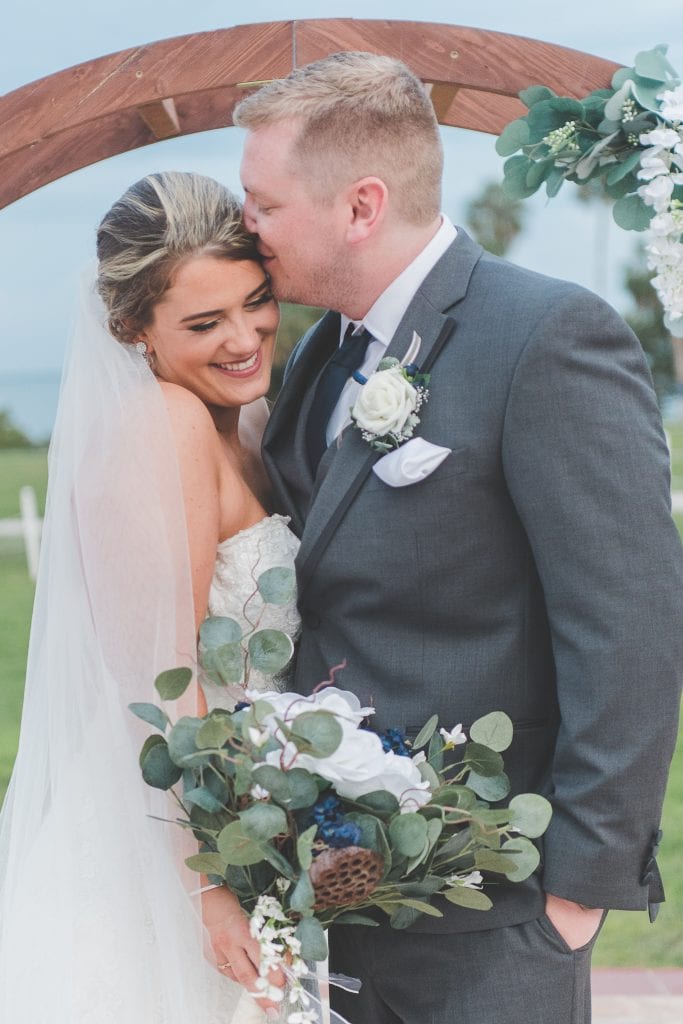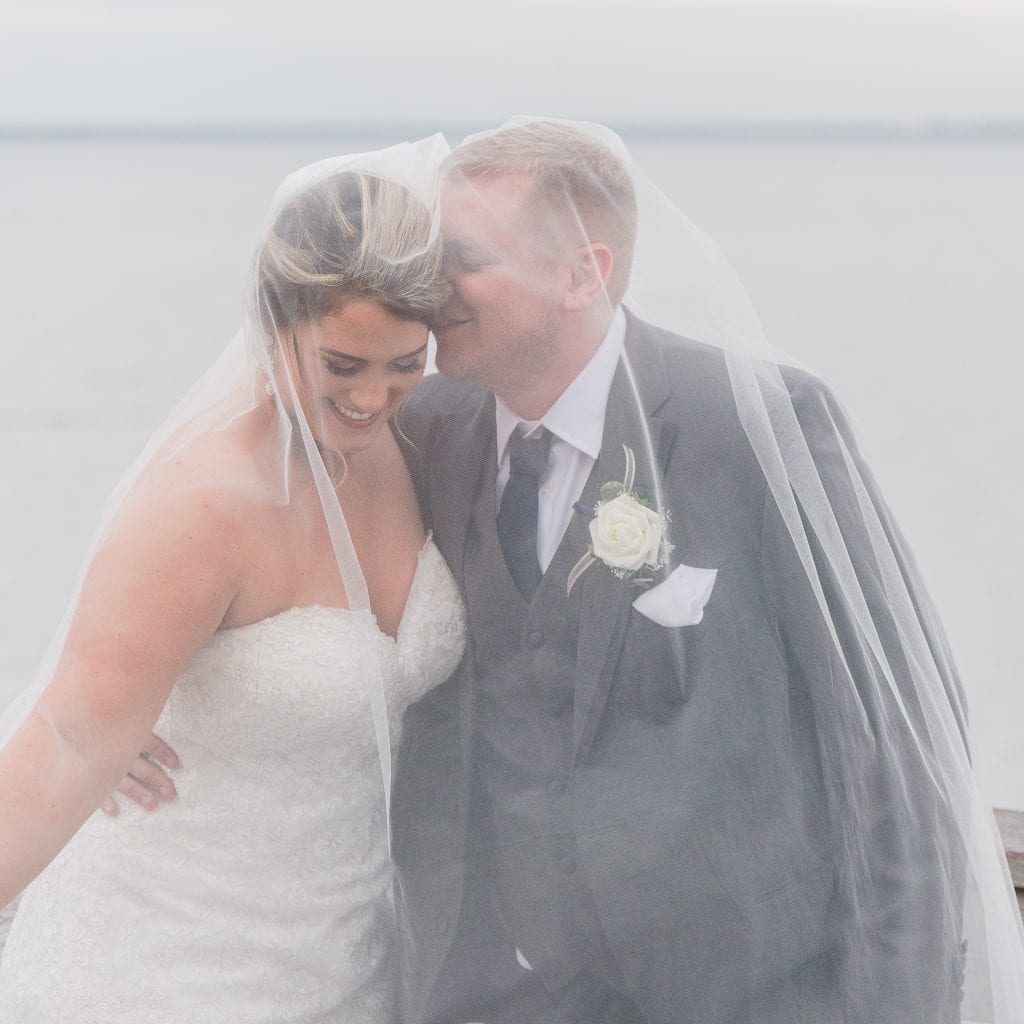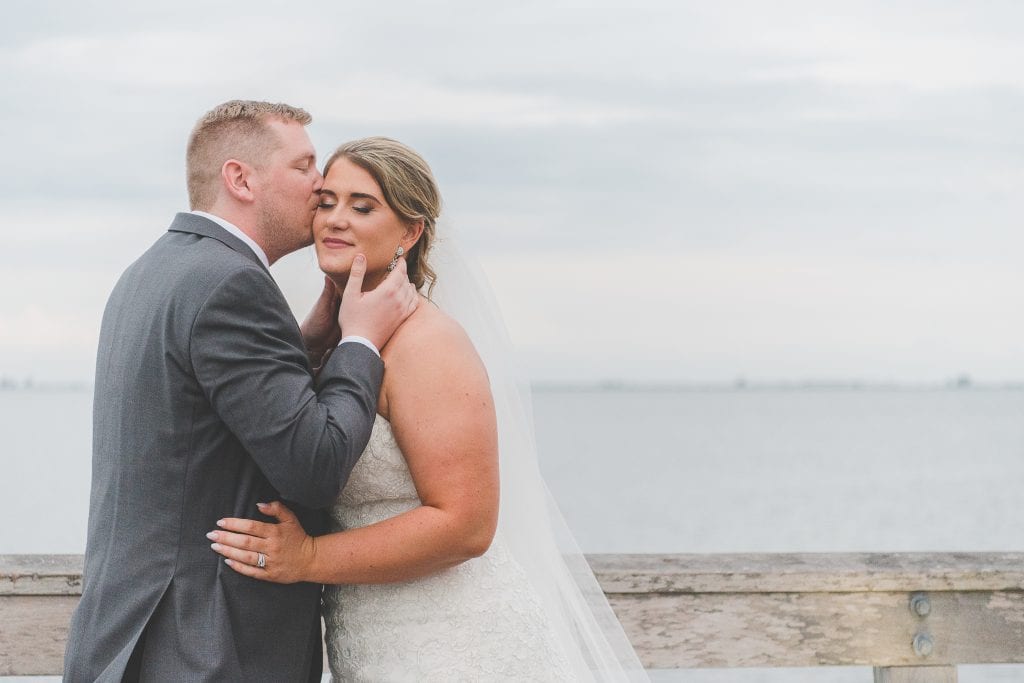 Photos: Robin Reiss Photography
Venue: Safety Harbor Resort and Spa
DJ and Photo Booth: Jeff Boone with Boone Professional Events
Flowers: Done by the bride
Dress: Athena's Bridal 
Hair and Makeup: Lindsay Travis Artistry
Arbor at the altar: Elite Events