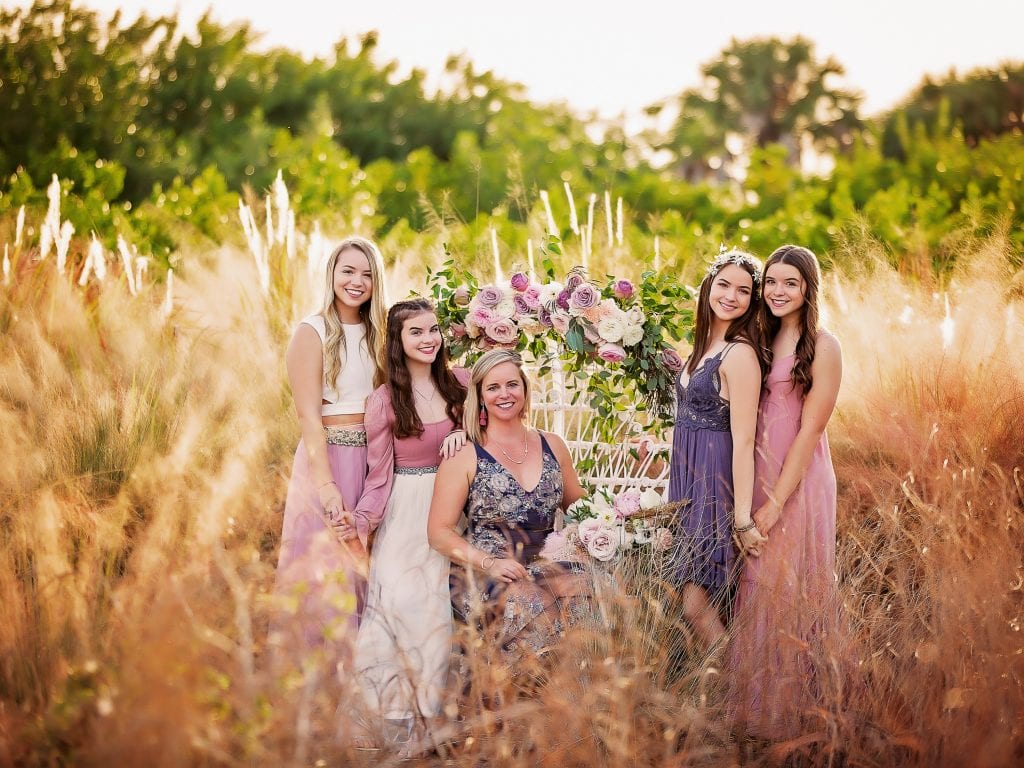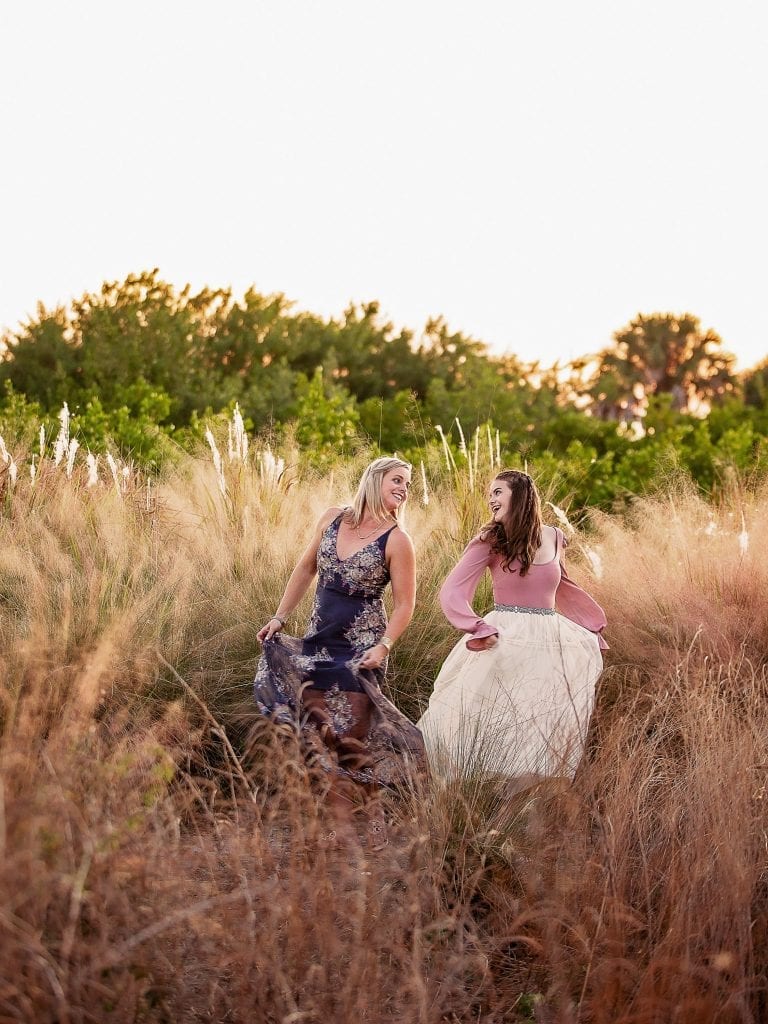 Tips for planning your family photography session.
It is a rare occasion that I can actually have a shoot with my girls, so I wanted this shoot to be amazing! I wanted a location with tall grass with romantic feel.
I had found through one of my wedding vendors, Elite Rentals, the boho and feminine whicker chair. That was where I started and knew I wanted a wardrobe based around that. I was thinking a gold, rose gold, and dusty rose for the color palette. Soft. Sweet. Feminine.  Pulling together outfits for 5 ladies takes some thought and time. Luckily the girls had a Monday off so we had the day to shop.  We first went to Nordstrom rack and found Delaney's dusty rose dress. Then we went to the mall to try and hunt down the other missing pieces. First stop to try to not break the bank was forever 21. We did find several things there that we bought. I will buy certain pieces if I think that they could work, knowing that I could always return what didn't work. We did use from there the shirt Avery is wearing, along with the skirt that I had found the previous week-end at a consignment store. Free people is at the top of my budget, but I knew they would definitely have the right look for what I was going for. This is where we found Ella's dress. One of the last stops was Altered State, which I thought I would find something there for Grace, and I would up finding my dress! Which really did tie it all together. Luckily, a client had just worn Grace's outfit for her family shoot, so we borrowed that from her. It was a little different than what I had originally thought, but I LOVE how it all blends together. I would love to help you with your wardrobe selection as well! It makes such a big difference putting some thought  into what you are going to wear for your family's photography session. Check out more on the website to plan your session- click here!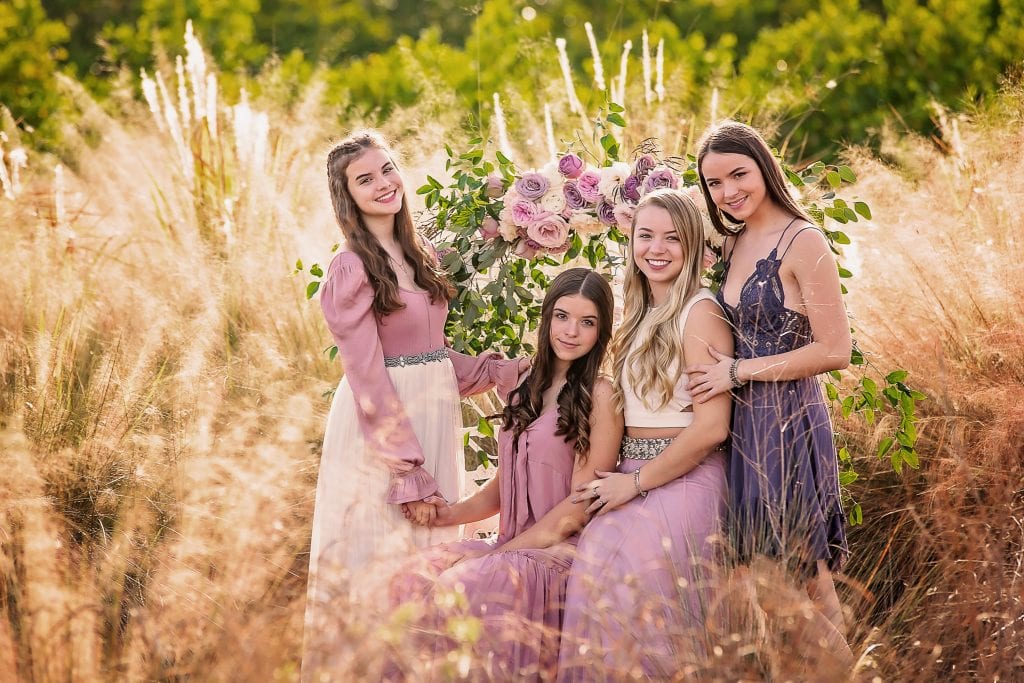 I had just done a wedding stylized shoot with Jason's Creations the day before, so I still had all the wedding flowers. They added that extra special touch! Again- soft, sweet and feminine. They really paired up well with the tall grass.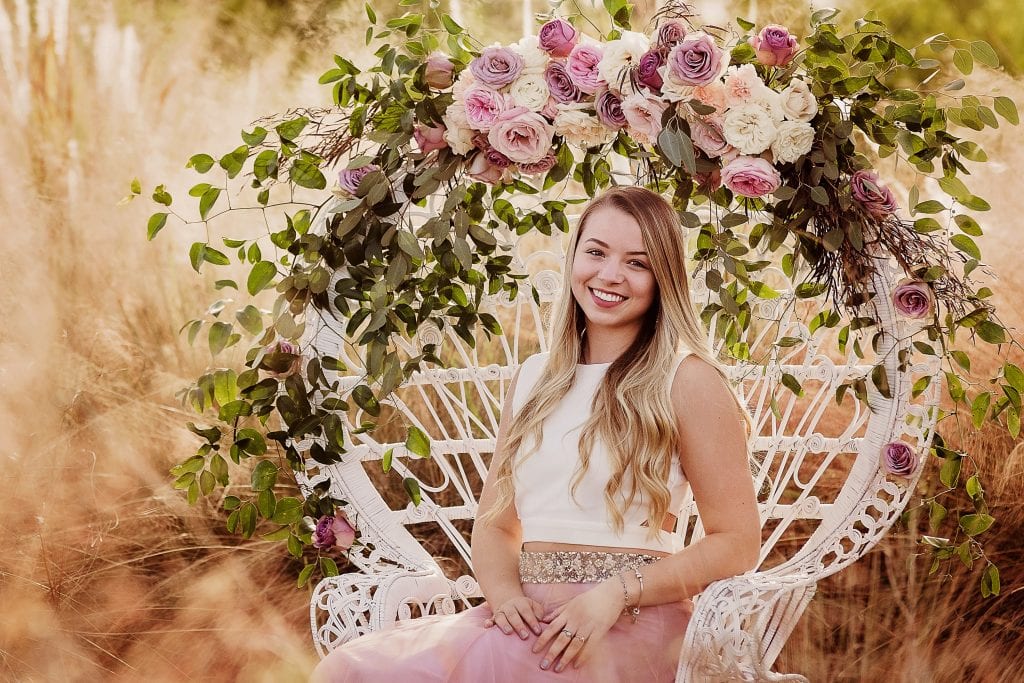 The day of the shoot, the girls were doing tic toc videos and we all really enjoyed spending that time together. These memories are just priceless! I am so glad that a fellow wedding photographer, Elina Levy, was able to take some pictures of all of us and me with each one of the girls. I have so many of just the girls, but I do not have nearly enough of me with them. I am usually always behind the camera!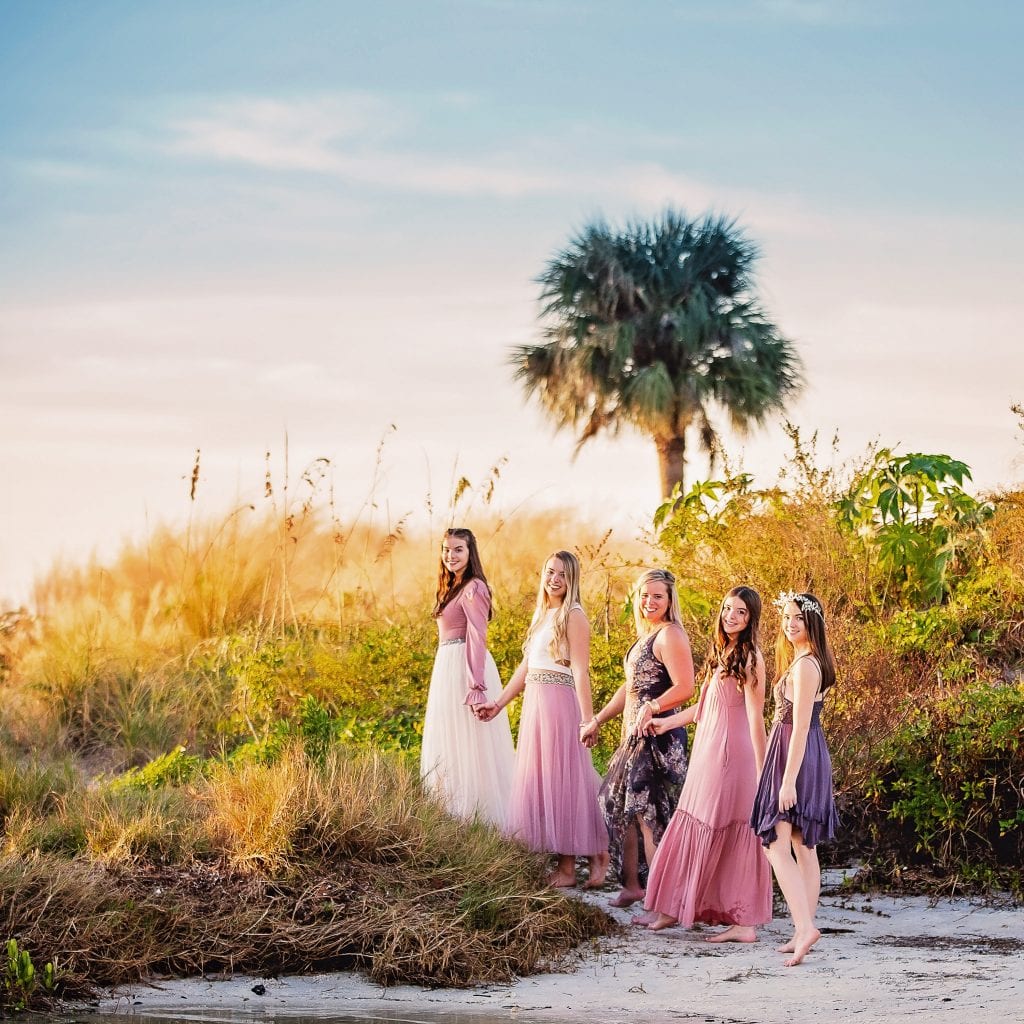 I have these displayed and up in my home, and on a daily basis they remind me to cherish the time that I have with them. By printing and displaying in a wall grouping that allows all of us to see them. They are not just buried on a hard drive somewhere. They focus on all the happy times we have together. I am super proud of my girls, I want them to know that! What better way to show them by making our art hanging on our walls the most precious thing of all- THEM! Seeing them also puts thing into perspective… as a portrait, wedding and events photographer there is always something I can be doing for my business. I look at these and they remind me why I work so hard, and why I need to not reply to emails sometimes and just be in the moment with them!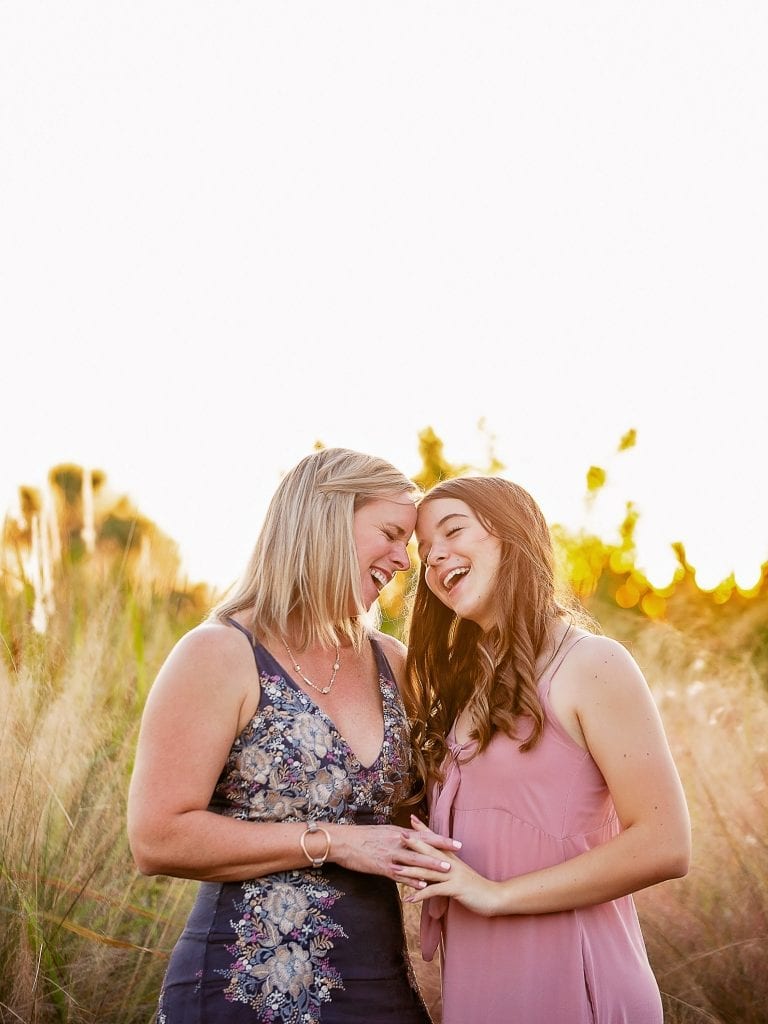 I also included my holiday card so you can see the end result:) with the tall grass, and a beach vibe.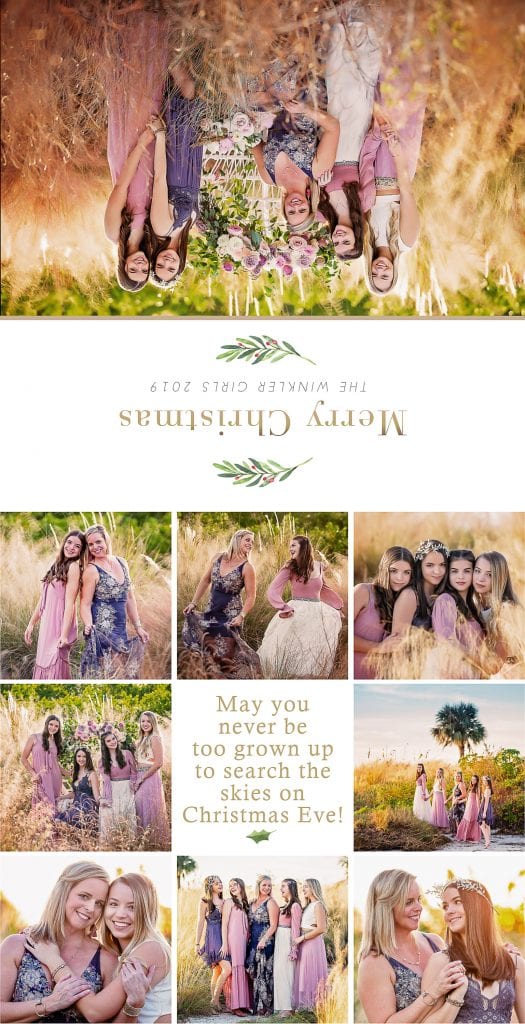 Ten tips for wardrobe selection are and planning your family session:
1. Wear outfits you feel beautiful wearing. If you feel beautiful when you put on your outfits and look in the mirror, it will definitely show in your photographs. Don't try to force yourself into something uncomfortable that you wouldn't normally wear (this goes for girls AND guys). Just be you. You can check out my style guide at https://www.pinterest.com/robinreissphoto/family-style-guide/Also try to coordinate with what you have in your home. If your home is a combo of greys and navy's go with those colors. If it is light and airy- try to match up with that same style. This way any wall art or products you choose will give your home a cohesive look.

2. You can never go wrong with timeless and classic such as simple dresses, button- downs, ballet flats, knee-high brown boots, scarves, blazers, and fedoras. Trendy items are ok too- but keep them as accent pieces.Whenever you can use textured clothing- velvet, cable knit, seersucker, tweed, waffle, leather, wool, flannel OR look for loopy, fuzzy, furry, soft, shiny, dull, bulky, rough, crisp, smooth and sheer. Also, LAYER your clothing as much as possible. For example if a guy is wearing a button up shirt and a waffle shirt under it, or a button down sweater on top of it!


3. Bring accessories and props! Hats, belts, earrings, socks, jewelry, jackets can be added to tie in or add a pop of color. Sports equipment, a kite, your dog, balloons, fresh flowers, books, cute teddy bear or anything you can possibly think of that tells the story of you. This isn't required, but it sure is tons of fun! Just remember dogs add an extra element to the shoot so you might not get as many images to choose from. Depending on how crazy the dog is! Toddlers in dresses should wear a diaper cover.


4. . Some great places I love to shop are H&M, Zara, Urban Outfitter, J. Crew, Anthropologie, Forever 21, Nordstroms, Target, Gap, Ralph Lauren Polo and Banana Republic.

5. Wear cute shoes – yes guys even you! I LOVE cute shoes and I love to photograph them. Bright colored flats, fun boots-cowboy, combat, or classic tall boots or some awesome converse are all great!
6. A few things to stay away from- logo's or wording on clothing, uncomfortable clothing, and matchy-matchy. A group of people all in the exact color just doesn't look right and looks very dated.
7. Be sure to bring some things to do quick fixes to your hair between locations (hair spray, brush, comb, etc) If your hair is very long, you might want to bring some clips, bobby pins, hair bands, or cute head bands to pull your hair back if it starts bugging you or if you just want to change up your look.

8. Apply your makeup like you normally would, but just a tad heavier. You might also pack the basics and bring them with you on the shoot in case you need a quick touch up.

9. Be sure to moisturize your lips well before your photo shoot. Dry, cracked lips are really hard to touch up later in the pictures.

10. If you wear glasses, they could reflect light and cause glare and shadows across your eyes. Editing out glare and shadows takes an enormous amount of time. We don't want you to have to change the way you look, so you might consider talking to your optometrist. Most eye doctors have a spare pair of frames without glass you can borrow for your session. You will probably need to go in and see your eye doctor at least a week or two before your session to make sure they can help you and that they have a similar pair of frames in stock.
Hope this helps you plan the shoot you have always wanted!