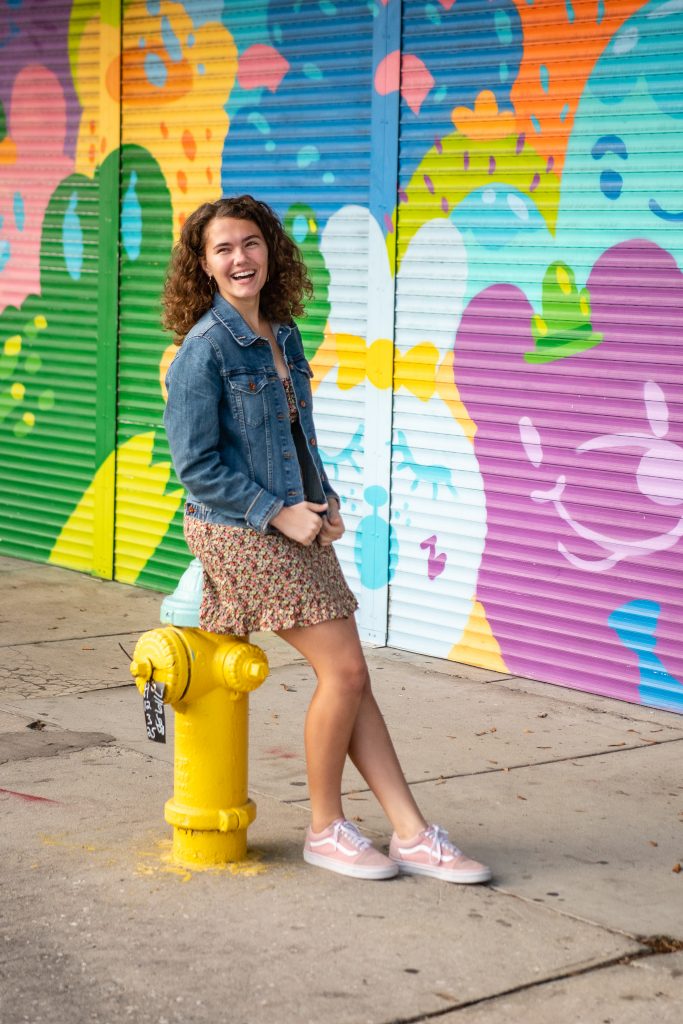 Tampa senior pictures Bella- Alonso High School, Class of 2020
As a result of the Coronavirus, tampa senior class of 2020 and all over the world are not getting the send off that every senior dreams of. They have put in hard work, loads of time and their blood sweat and tears into getting to this point that they should be painting the town red! But now with the home lock downs, they are far from that. Without a doubt they deserve some recognition! Robin Reiss Photography has done tampa senior pictures for some amazing young adults and will be spot lighting some of our very special seniors that were born in the year of 9/11 and now graduating during a pandemic.
Meet AHS Class of 2020 Senior, Bella!
With spring upon us, hers is a gallery to inspire you for your spring or summer senior session with Robin Reiss Photography! If you live in Tampa, you know how well Alonso's girls flag football team did last year! Obviously, with the state title win Bella had to include her uniform, football and even her ring and medal as part of her senior pictures! I always encourage seniors to bring as much as they can to tell their story. Bella did a great job in bringing lots of props to incorporate into her shoot! For more ideas for senior pictures check out this recent blog post!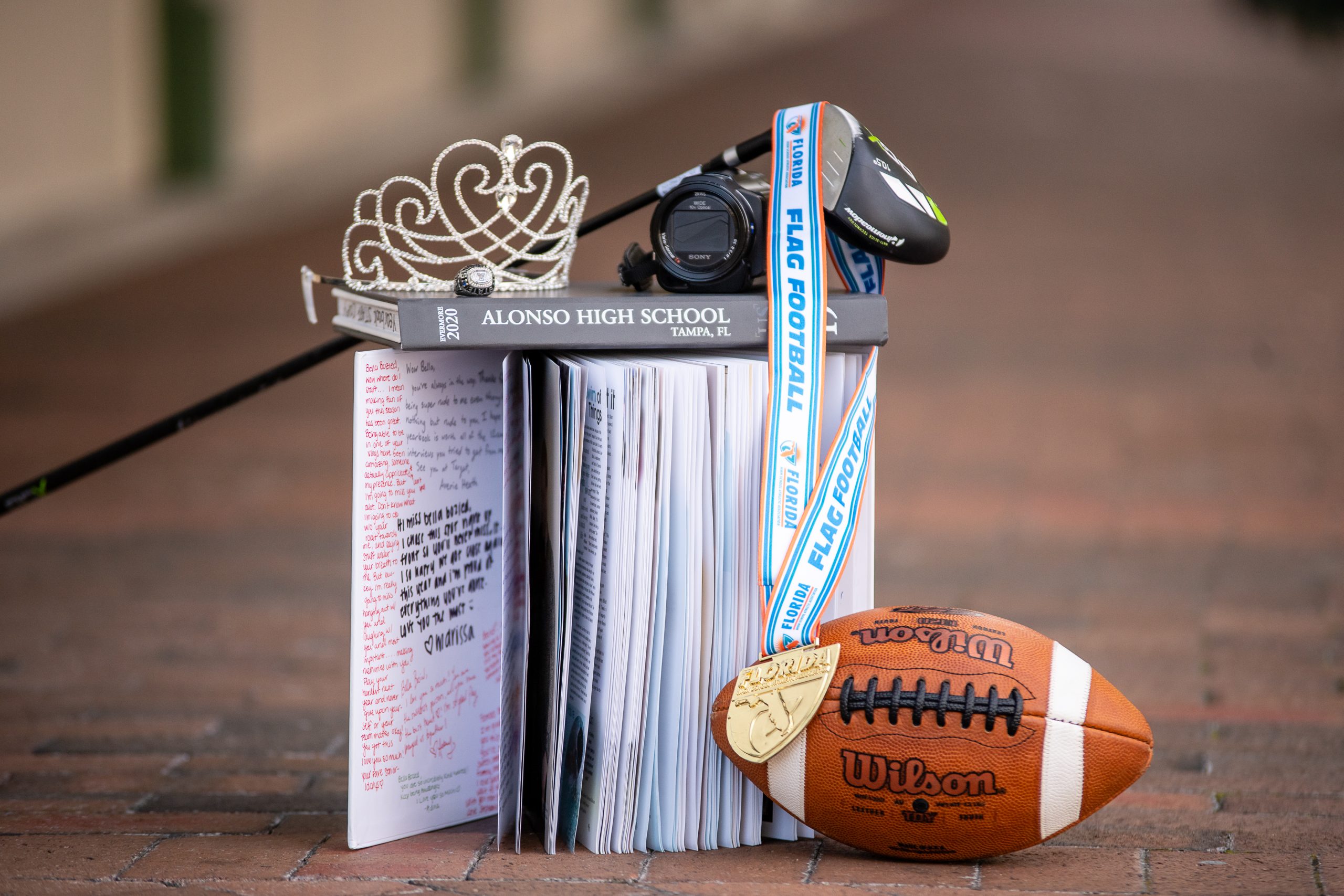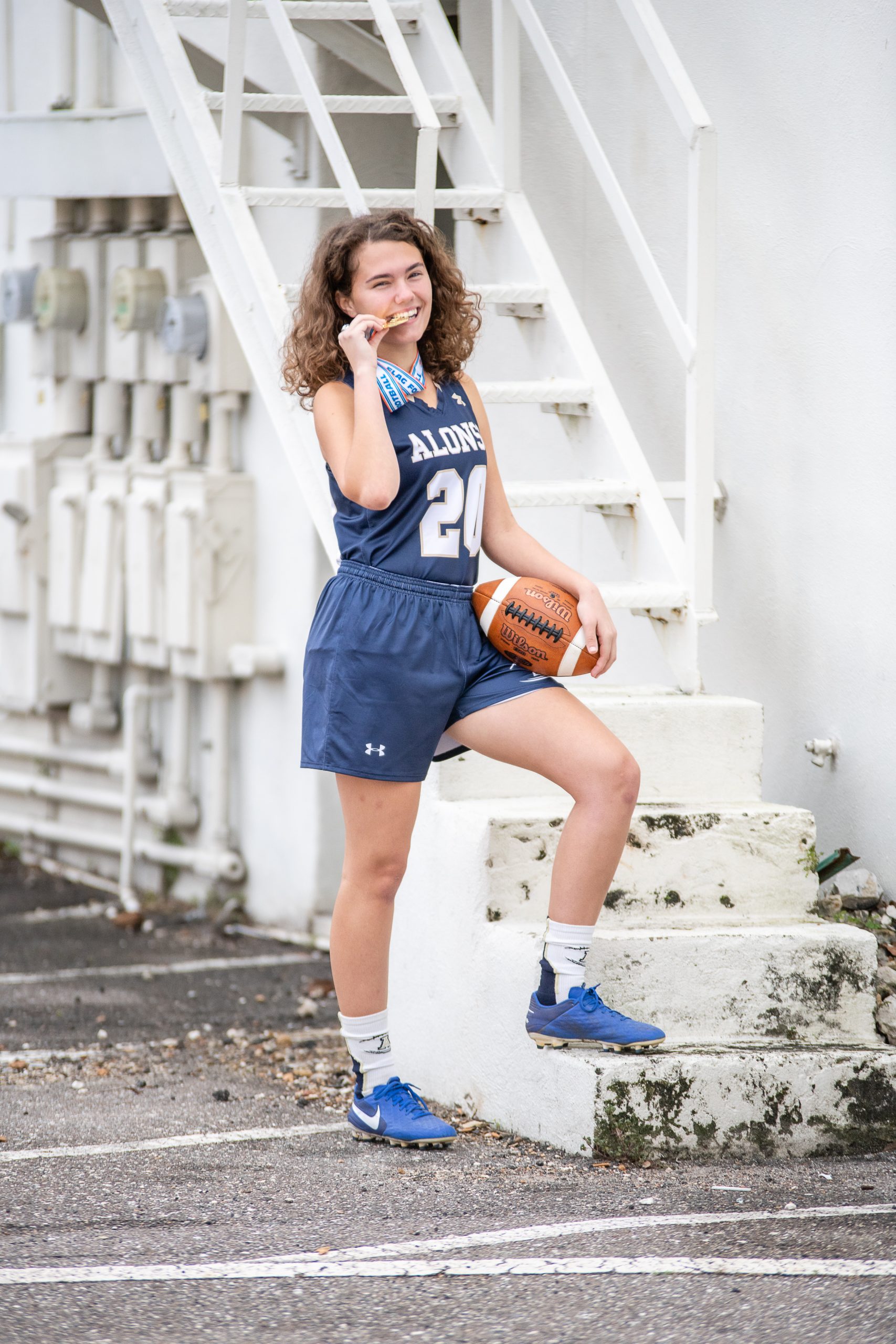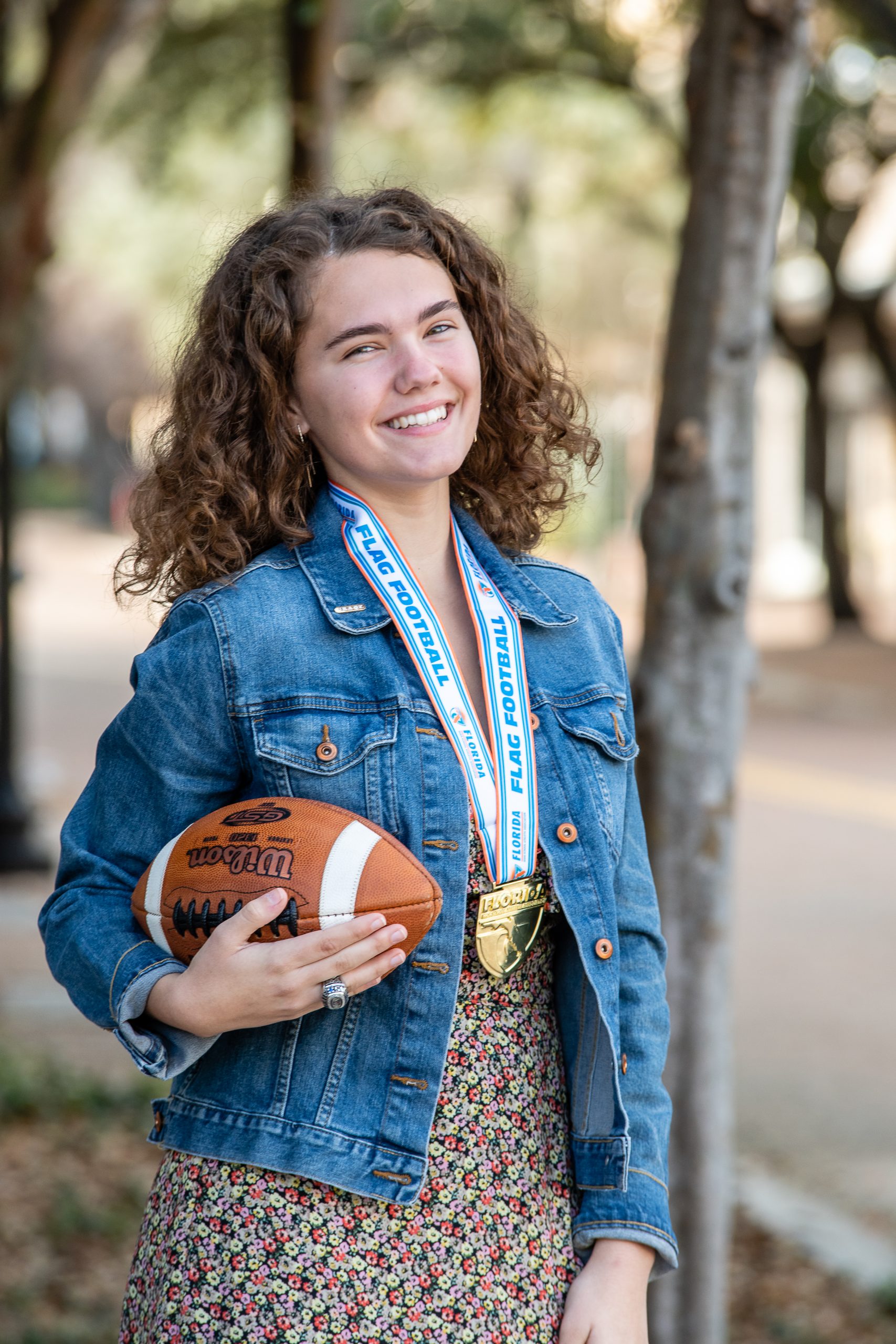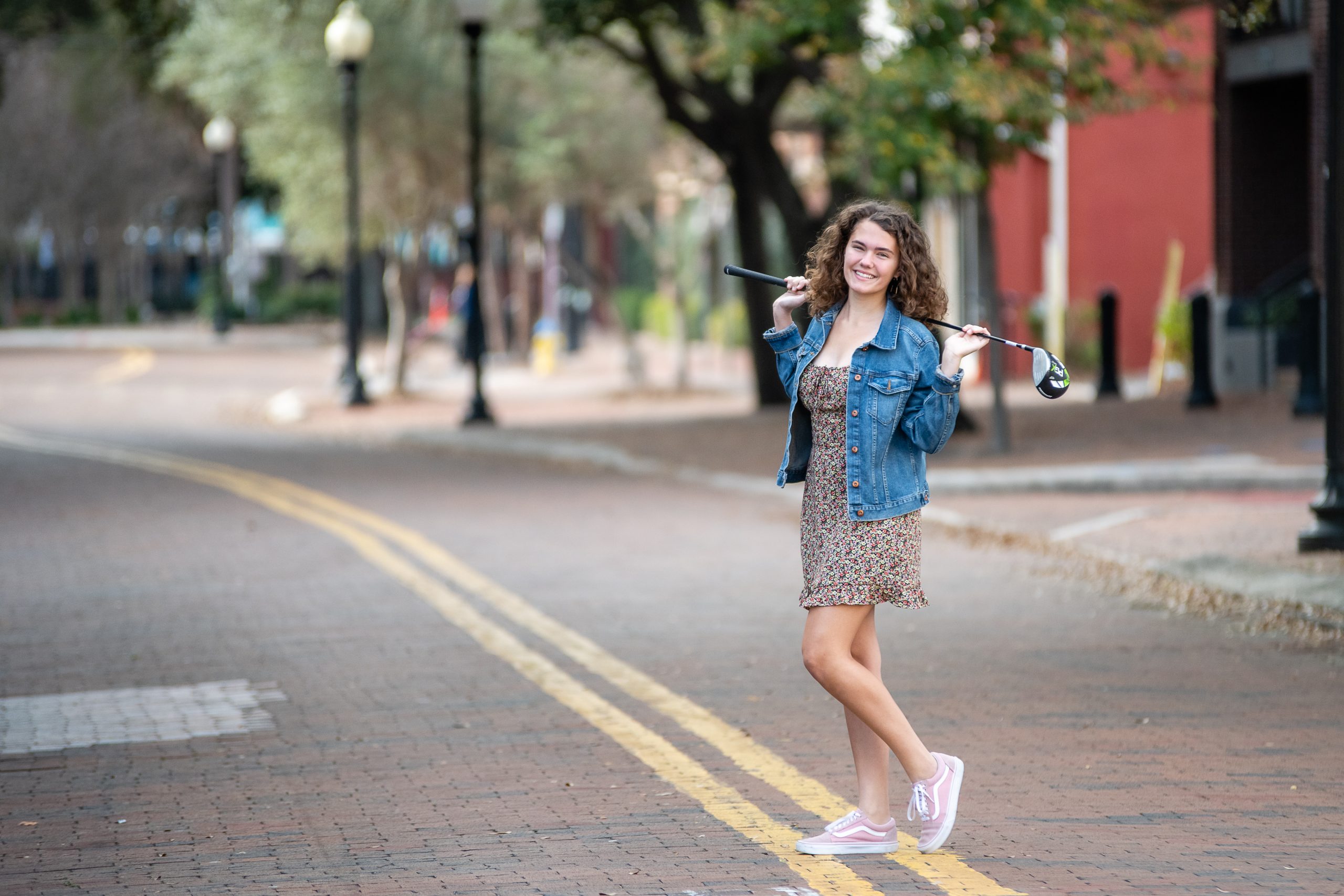 Alonso senior is more than just an athlete and a pretty face…
Yes, she is cute as a button and all in all a skilled athlete. Bella is also a very well rounded student. She will graduate as an Honor Grad and is Secretary of the Senior Class, President of the Key Club, 2 -year Editor in Chief of the Yearbook, Captain of the Alonso Girls Varsity Golf Team, Secretary of FBLA, member of the girls Flag Football team, Beta Club, NHS, Rho Kappa, and Environmental Club. As a result of all of her hard work she was accepted into every Florida School she applied to. She will be a welcomed addition to FSU in the fall where she is going to study Journalism, communications, and marketing.
Personality Plus!
Above all, Bella is outgoing, with a sweet personality, kind heart, positive attitude, and is accepting of everyone. She is the total package which is going to take her far in life!
Best of luck to you Bella! We can not wait to see how your life unfolds! I'm so thankful I was able to spend time with  and was able to get to know you and your mom!